AurumLight Studio, a London-based conceptual photography business, is making a splash with its fresh take on old pin-up photos. Pouring milk on models sounds easy — but photographer Jaroslav Wieczorkiewicz captures the liquid in such a way that it looks like a perfectly crafted dress.
Have a look at some great shots –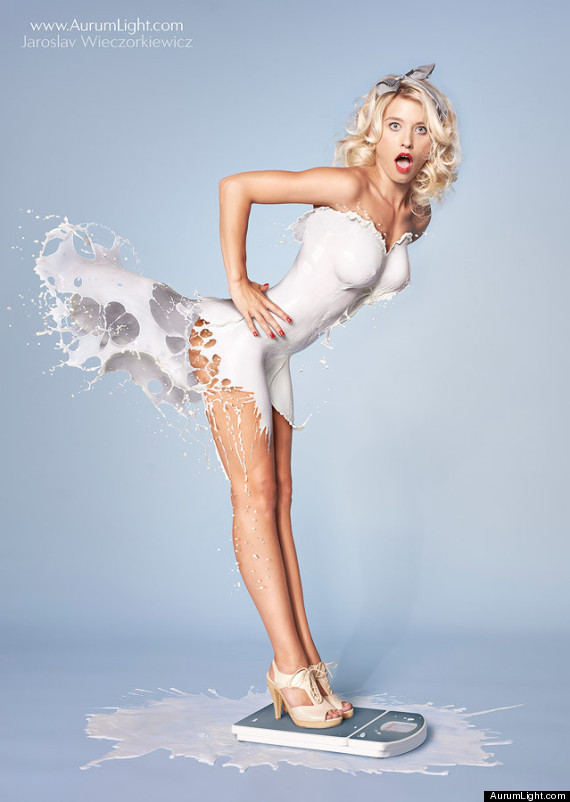 You can learn how to Milky PinUp, too. Jaroslav will be be touring in the United States in 2014 to teach his wholesome craft. In the meantime, check out his Facebook page, his high-resolution shots, and the photos below.