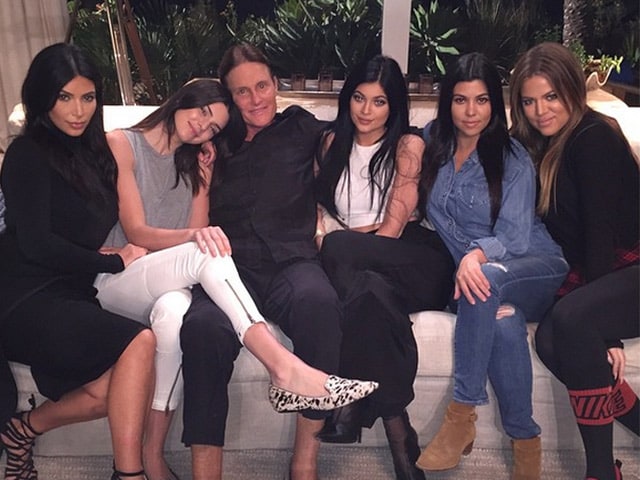 This image was posted on Instagram by Kim Kardashian
Is this the nicest Kim Kardashian interview ever? Much has been made about Bruce Jenner's gender transition lately and in an interview with The Today Show's Matt Lauer, his stepdaughter said she supported him 'a 100%.' Several of the blended Kardashian-Jenner family appear in the reality show Keeping Up With The Kardashians, which documents the family's activities and dynamics.
The 65-year-old former Olympian recently divorced Kim's mother Kris and announced he was transitioning into a woman.
Kim told Matt: "I'm really happy that Bruce is living his life the way he wants, that he has found inner peace and pure happiness. That's what life is about. I don't know what life would be like if you always felt like you weren't yourself."
She also spoke about the intricacies of adjusting to the transition. "What do we call him? Do we say him or her? How do we be respectful? There's so many different things. You just want to be supportive or just want to be respectful," Kim said.
Matt wondered whether Mr Jenner was ready for the paparazzi attention he is likely to receive, having always seemed a slightly reluctant participant in Keeping Up With The Kardashians. "He has waited almost 65 years to make this decision. I think that when you are finally ready to be your true self, then you are prepared for anything," Kim answered.
There have been 'hundreds of family meetings' between the Kardashians and Jenners, with 'every emotion you could possibly imagine.'
Bruce Jenner told Diane Sawyer in a recent interview that he had 'always been confused about (his) gender identity.' "For all intents and purposes, I'm a woman," he said.
Mr Jenner has two daughters with Kris and is step-father to her three daughters and son with Robert Kardashian. He also has four children from two previous marriages.
Watch Kim's interview: